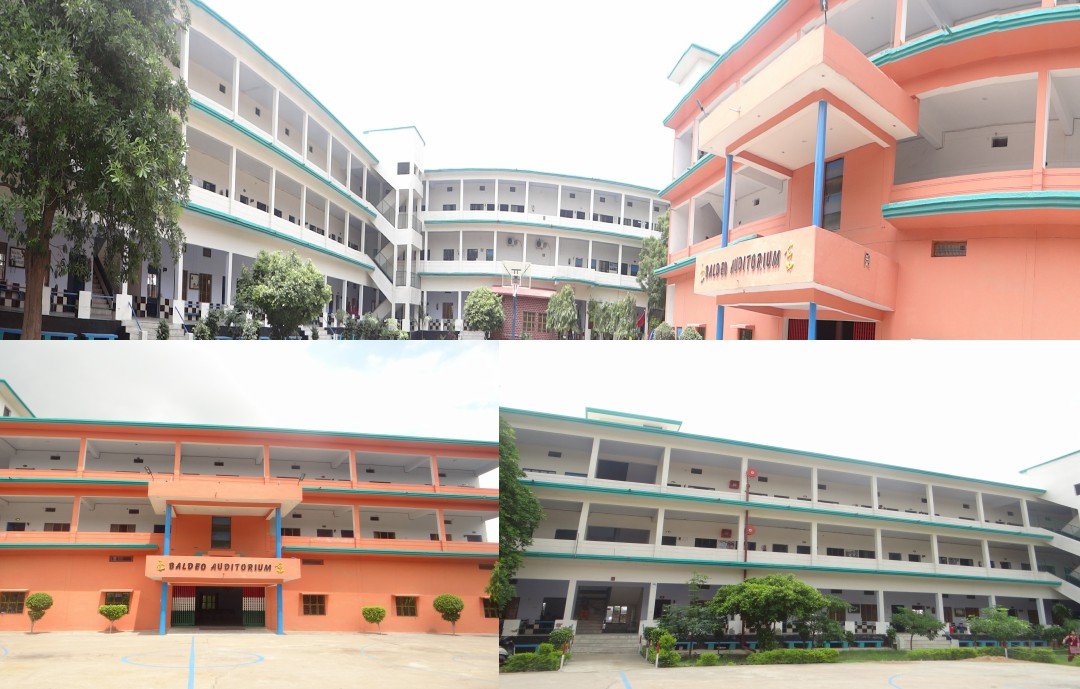 The campus is located in Basai Road Tundla and is built in 8100 Square meter. The school has a unique U-L shaped building comprising of 32 classrooms having area 48 Square feet meter and having 5 Labs having 56 Square meter area in Science Labs, Computer Labs, Mathematics Lab, Language Lab, Library, Auditorium with the latest in stage lights and other equipment, Basketball Court, Skating Area, Activity Room, Staff-Rooms for teachers on each floor.
The School is guarded round-the-clock by adequate no. of security guards not only at the gate but all across the Campus.
The School has adequate no. of generators to provide 100% back-up on electricity and water.